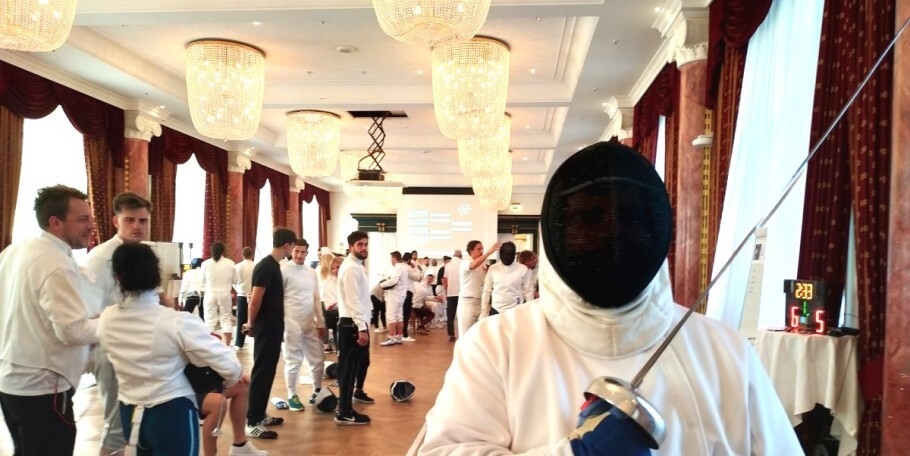 Viel Spaß beim Fecht-Incentive!
Fechten lernen mit einer Olympiasiegerin
 Foto: Express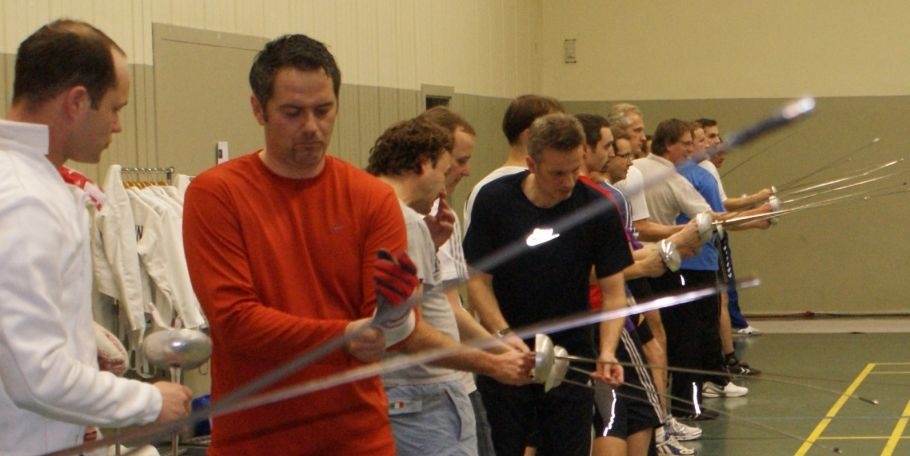 Erste Schritte: Einführung ins Fechten...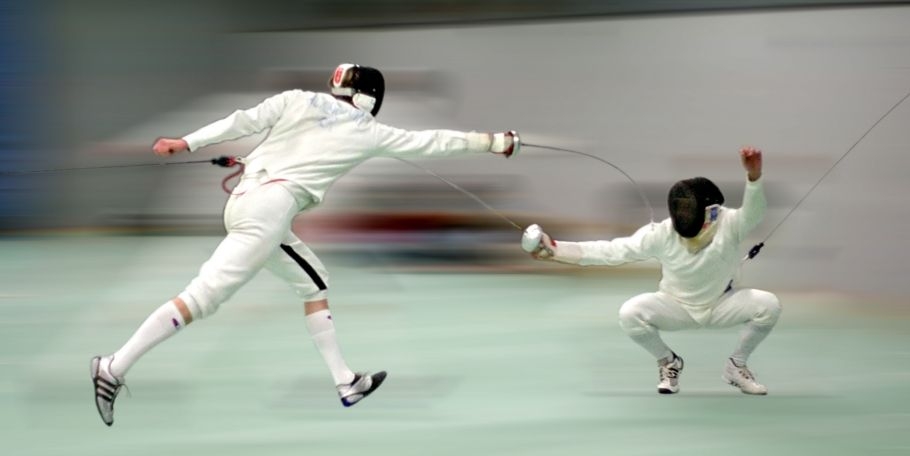 ...um später solche Angriffe starten zu können!
   Foto: Herrig
Und am Ende gibt´s natürlich eine Siegerehrung!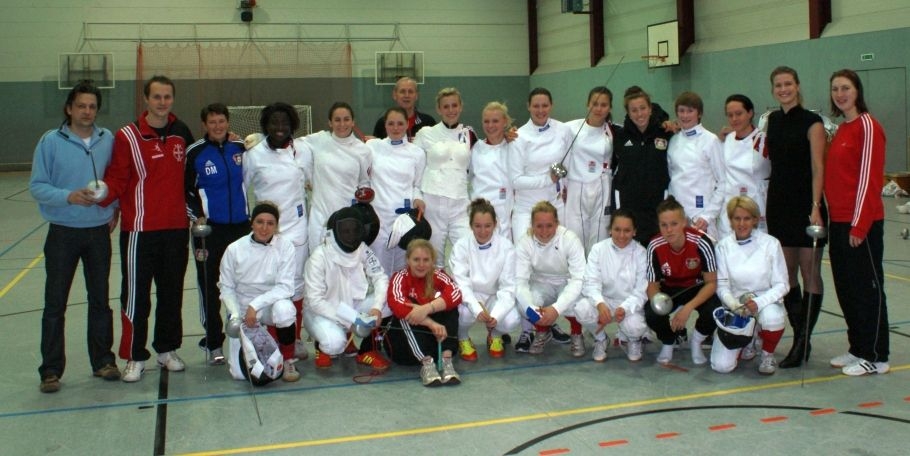 Wir wünschen ein fröhliches Teamevent!
TEAMGEIST UND SIEGESWILLEN LERNEN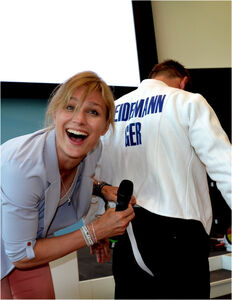 TOUCHÉ.


SCORING HITS WITH BRITTA HEIDEMANN


Experience an exciting fencing event with Olympic Champion Britta Heidemann.
precision dynamics fun team spirit speed
technique emotion elegance excitement

Our fencing events may be a full team incentive, an event station and also do well fit as add-on to a speech by Britta Heidemann. At your company of conference venue, in a fencing club, hotel or castle. Different designs always meet your wishes and objectives. Our offers include the entire organization and equipment.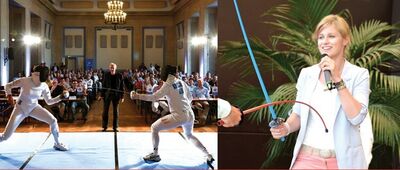 duration 2-3 hours / participants 4-80 / outfit sportive
Your team or your customers can expect hours of fun, on and off the fencing piste. Following a short introduction, each participant will step on the piste in full gear. It is now time for the duel experience: blade games and a mental fight. The final team competition adds extra motivation and thrill.
welcome and warm-up together / basic techniques / partner exercises / battles in full gear / team competition and award ceremony
More variants by arrangement. Our fencing events are always designed to match the participants' fitness level.
duration as needed / participants no limits / outfit as you are
During your offsite weekend, at your stand at the trade fair or as part of your customer event: we provide entertainement and excitement: If you want to try yourself on the fencing piste, this is the place. Everyone can give fencing a try, or watch from the side lines and cheer the fencers on.
Booking options: fencing piste / fencing target game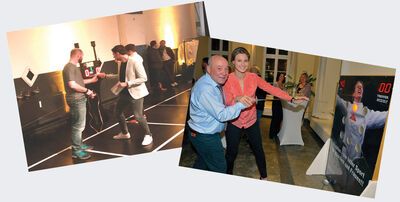 ---



Looking forward to seeing you:
Britta Heidemann and Georg Hartmann.

info@britta-heidemann.de
+49 172 9744045