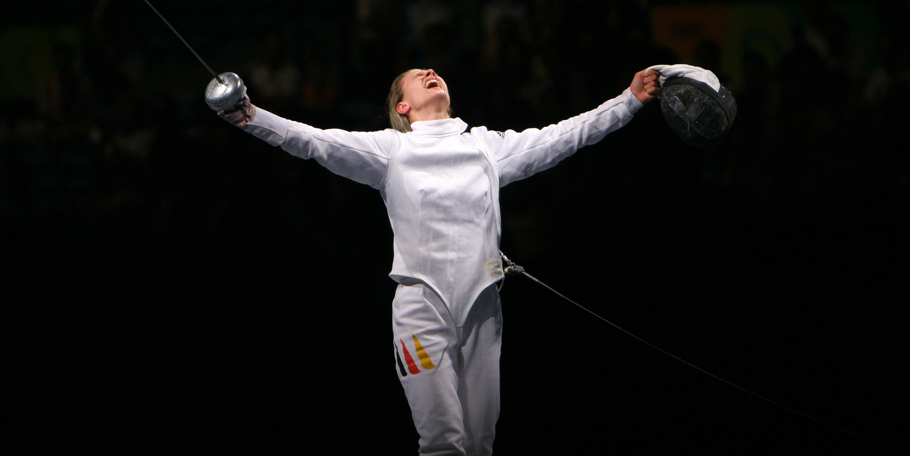 Winning the Olympics 2008!
Foto: Xavier Marest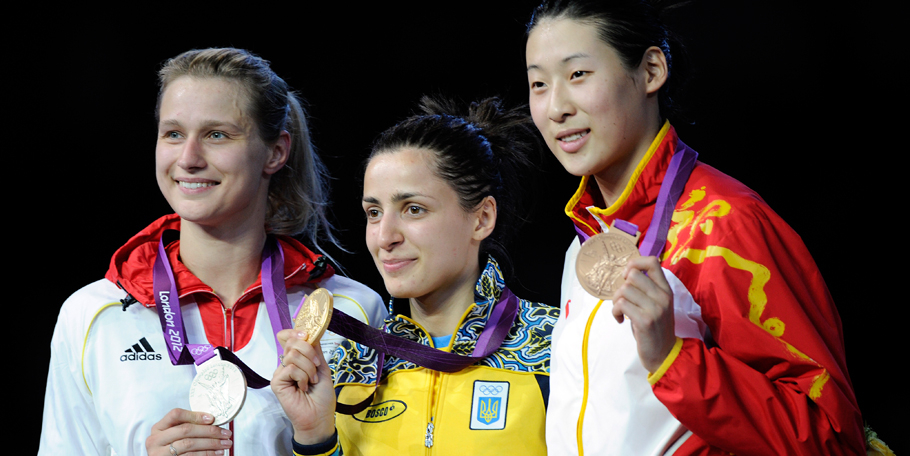 First German Medal in London 2012
Foto: picture alliance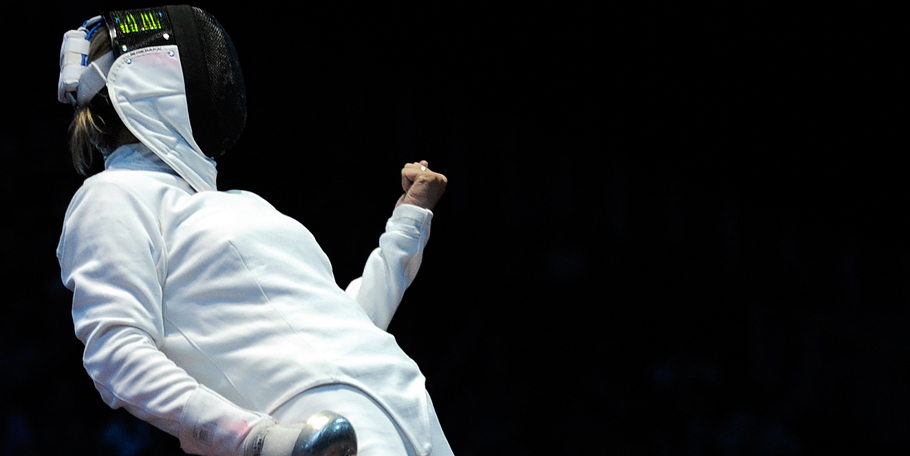 Full power on the fencing piste!
Foto: picture alliance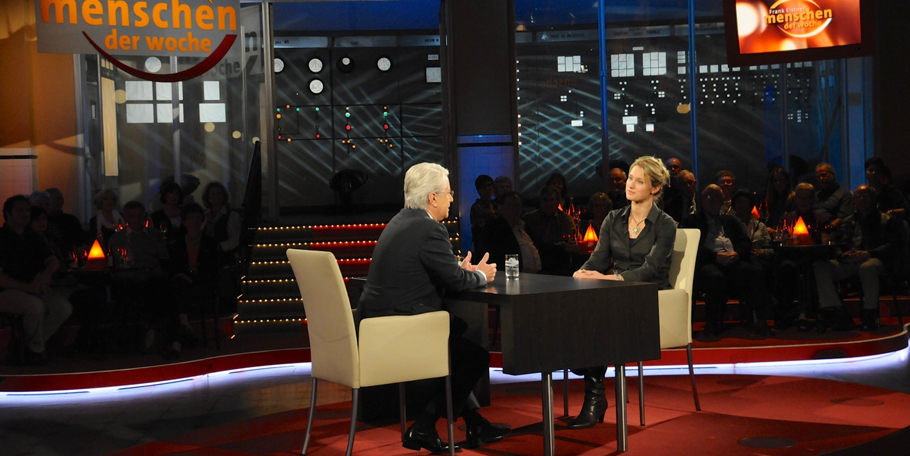 Discussing in Talk Shows
Foto: Klaus Schultes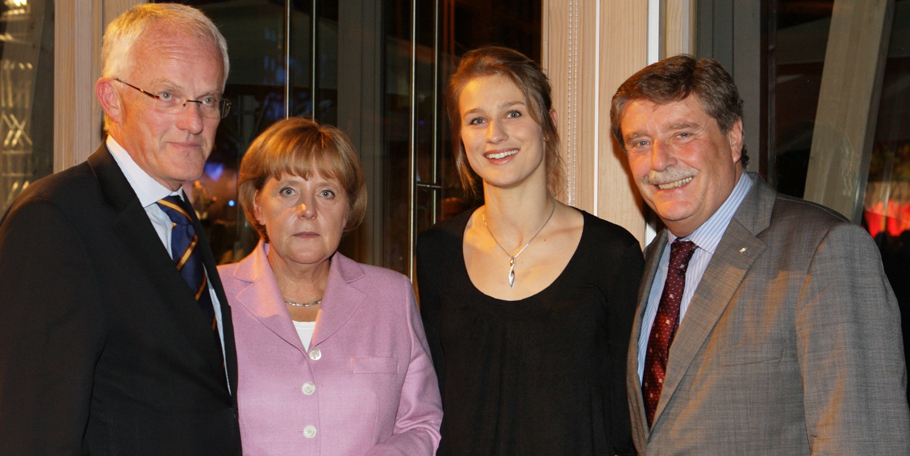 Amongst politicians: With the German Chancellor Merkel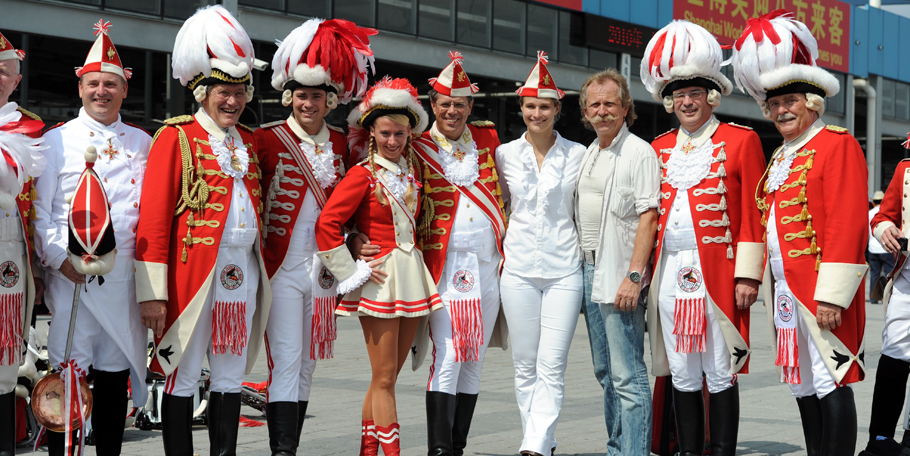 China over again: At the EXPO in Shanghai with the City of Cologne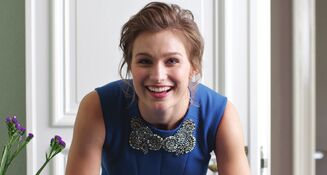 (Foto: Emotion)
| | |
| --- | --- |
| Born | 1982-12-22 |
| m / kg | 1,80 m / 69 kg |
| Hobbies | Languages, Travelling, Reading |
| Coach | Manfred Kaspar |
| Club | TSV Bayer 04 Leverkusen |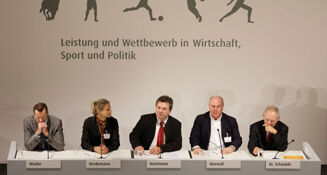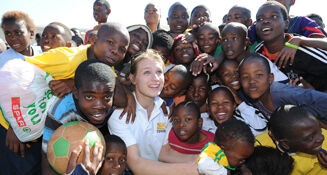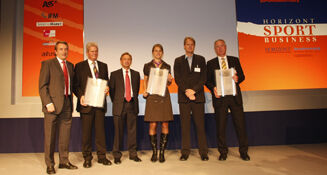 Sports achievements
Olympic Champion 2008 in Beijing
Silver medalist Olympic Games 2012 London
World Champion 2007 in St. Petersburg
Vice World Champion 2014 in Kazan
European Champion 2009 in Plovdiv
Vice European Champion 2011 in Sheffield
Silver medalist (Team) Olympic Games 2004 in Athens

University Studies
2001: Immatriculation at the University of Cologne
Course of Studies: Regional Science of East Asia with Focus on China and Business
Administration
Degree in 2009: Diplom (equiv. to Master degree)

Work History
Since 2001: Member of the German National Fencing Team
Since 2009: Free lancer at the consultancy agency RSBK as project manager China,
focussing on Renewable Energies/environmental projects
Since 2014: Free lancer for ARD Morgenmagazin (i.e. reporting daily live from the Brazil
FIFA World Cup)
Speaker and talk show guest (Several appearences, interviews and speeches at company
events, panel discussions as well as in TV shows regarding the following topics: Mental
strength, dual career, time management, China)
Accompany of business or political delegations to China as China expert (i.e. she
accompanied: the former German Foreign Minister, Guido Westerwelle, as special
ambassador to celebrate 40 years of diplomatic relations between China and Germany; the
former minister of Education Mrs. Schavan on her visit of the Expo 2010 in Shanghai; the
City of Cologne on a cultural trip to China; the German business newspaper Handelsblatt on
their Handelsblatt-On-Tour 2014 trip to Jiangsu, China)
M.C. (i.e. at Company events, Galas, TV-Shows such as presenting and translating the Live-
Shows of star violonist André Rieu touring China; partial presentation of the program "Go,巴
西, Goal!" of the Chinese television network CCTV5 in Chinese; moderation of several panel
discussions at Chinese-German business panels)
Author: "Fortune is a matter of Attitude - Strong for the battles of life",
reissue 2016-09, first published 2011
Author: "Welcome to the Kingdom of Contrasts. A close-up view on China", published
2014-09

Further activities
Member of the Sino-German Dialogue Board (Civil Advisory Body to the German Federal
Government)
Ambassador of the German-Chinese Business Association (DCW).
Member of the board of trustees in the trust of the German Football League (DFL)
Ambasssador for the Ministry of Delevolpment for "Sport for development"
Member of the Communications Commission of the IOC
Member of the Chair of the German Olympic Sports Confederation (DOSB)
Member of the Athletes Commission of the IOC and IOC Member
Member of Board of 1. FC Köln